Medium Lisa O'Connor Connects with Shady Knoll Health Center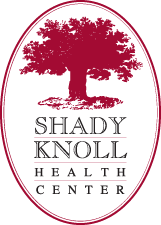 FOR IMMEDIATE RELEASE                                                               Media Contact: Tim Brown Director of Marketing and Communications
Phone:                (860) 751-3900
Email:                tbrown@athenahealthcare.com
Medium Lisa O'Connor Connects with Shady Knoll Health Center
SEYMOUR, Conn. (May 3, 2019) – Professional Medium Lisa O'Connor will visit Shady Knoll Health Center this June. The event will take place Friday, June 28, at 6:30 p.m. at Shady Knoll Health Center. Light refreshments will be provided during the event. Tickets are priced at $55 per person.
Proceeds from the event will go towards the center's "Taking Care of Our Own" fund. Taking Care of Our Own" was formed in 2000 to provide additional financial support resources to employees at Shady Knoll as well as employees at 50 other affiliates through the Athena Health Care Systems network, while they undergo their cancer treatments. Since then, the "Taking Care of Our Own" fund has distributed nearly $383,000 to more than 100 employees throughout 33 centers in Athena's network. Shady Knoll has been managed by Athena Health Care Systems since it opened its doors to the community in 1988.
Lisa O'Connor is a professional Medium who began in 2008 after her mother was diagnosed with Kidney Cancer. While the first spirits she saw were her grandparents, now she connects with those who have passed away for many other individuals and families.
For more information about the event with Lisa O'Connor and Shady Knoll, please call (203) 881-2555, email info@shadyknollHCC.com, or visit their website shadyknollhealthcare.com.
###
About Shady Knoll Health Care Center
Located in Seymour, CT, Shady Knoll Health Center provides the highest quality senior living health care. Shady Knoll offers short-term rehabilitation, long-term, respite, hospice and dementia care. Shady Knoll is proud to be part of Athena Health Care Systems Continuum of Care, providing healthcare services to thousands of individuals throughout Connecticut, Massachusetts, and Rhode Island.

Lisa O'Connor photo from her website