Update from Administrator – May 27, 2020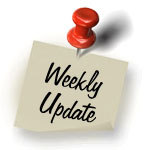 As always, our team and I hope this finds you safe and healthy. With Memorial Day just past, I would like to first take this opportunity to show respect and honor all those Veterans who have lost their life serving our country. My sincerest thoughts and prayers go out to them and their families. Another "thank you" for all the staff's hard work, dedication, and compassion for our residents here.
We continue to offer our weekly conference call for families and FaceTime calls, Skype sessions and window visits for you and your loved ones. Please continue to reach out to our recreation team to schedule "visits".    Please remember that the window visits must be pre-scheduled to ensure safe and healthy visits for you, the residents, and our staff. You might already be familiar with Sign Up Genius, if not, it is a user-friendly way to create schedules via the internet. Now that we have unofficially started summer, we are looking forward to patio visits; we just received information for outdoor visits.  We will have more information tomorrow at our Town Hall meeting as to the different visits we have available.  Please note that no positive COVID-19 residents will be able to participate in window or patio visits.
Over the last week we have continued to appropriately cohort our residents according to the CDC guidance.
We have been contacted by the CT Department of Epidemiolgy regarding testing our residents.  The State Laboratory will let us know our testing date, which should be soon.  Residents who have not been tested or have tested negative in the past will be swabbed.  Residents who have tested positive will not be swabbed at this time.  You will be notified once we have a test date. Once tested, residents will be appropriately cohorted which may require a room change. Please know that the resident and family member will be notified prior to the room change, but this is a necessary step in the process to protect the residents' health. Residents who refuse testing will need to be cohorted with individuals of an alike status or COVID-19 unknown for 14 days.
We know there have been many references to testing being available to all staff and that the governor "wants" and "encourages" the testing of all nursing home employees. We have heard that spots are reserved for employees. We strongly support this idea – but as I have mentioned before, the state is still not there yet. We would love to see mass testing of our staff, but we have not been provided with the state's plan to address this. We are working with the state and our state association for staff testing. This is not about our finances. This is about access, planning and assuring a process is in place.
The state DPH and members of the National Guard visited our center on May 19, 2020 and found us to be in compliance for PPE, staffing, infection control and prevention issues. We continue to follow all CDC and state guidelines and receive regular updates on new guidelines that are offered. The current in-house numbers for our center are 35 COVID-19 recovered residents and 4 COVID-19 positive residents.
Weekly Call
As a reminder, our next "Town Hall" meeting is scheduled for Wednesday, May 27, 2020 at 4:00 p.m. We will discuss more detailed information during this time. We encourage any residents and family members to contact Kate Sasso-Billings, Nicole Goncalves, or myself with any questions you have about the care we are offering. Our commitment is to be as transparent as possible and work to address any issues that arise. This is an incredibly challenging time and we will continue to do all we can to get through this, together. A reminder that resident-specific questions cannot be answered during these calls or on our Facebook page so please reach out to us directly if needed.
Thank you and please stay safe and healthy!
Deborah S. Torrey, Administrator